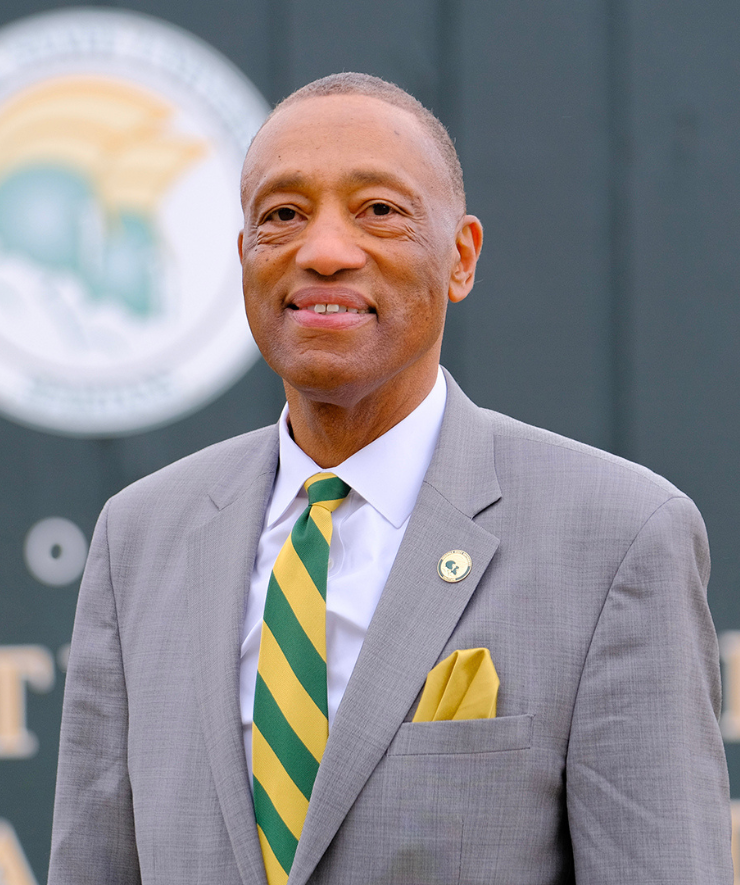 Marty Miller – Norfolk State University
Marty Miller became just the fourth HBU baseball coach to be inducted into the American Baseball Coaches Association Hall of Fame early in 2022. Miller went 718-543-3 in 32 seasons as leader of the Norfolk State baseball program. The Spartans won 17 conference titles, and he was named CIA coach of the year 15 times. Additionally, Miller is a member of the following Hall of Fames: CIAA, Norfolk State, Hampton Roads and the Virginia Sports Hall of Fame. He retired from coaching in 2004 and spent more than 15 years as Norfolk State's athletic director.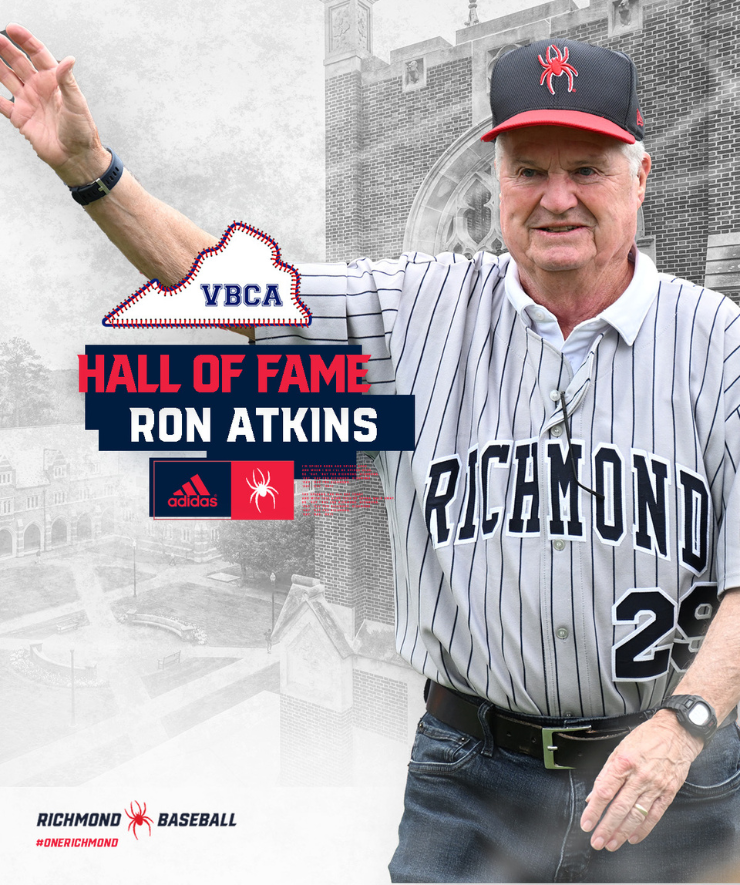 Ron Atkins – University of Richmond
Ron Atkins excelled first as a high school baseball coach before thriving on the college stage. Atkins' teams at J.R. Tucker High School in Richmond won 81 percent of their games with four district championships and four state titles in his 17 years leading the Tigers. He then led the University of Richmond program for 22 years, going 717-540-4 and guiding the Spiders to five CAA titles, four CAA tourney titles and seven NCAA tournaments. Atkins' 2002 team was one win from the College World Series, falling to Nebraska in the Super Regionals.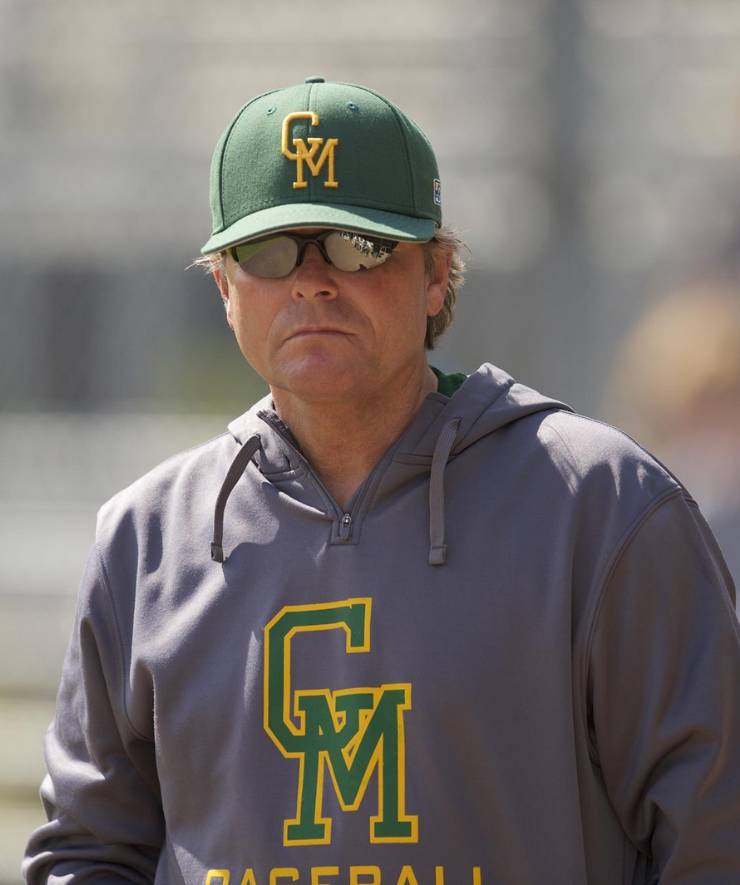 Bill Brown – George Mason University
For 41 years, Bill Brown led the George Mason University baseball program, compiling a record of 1,083-1,056-7. At the time of his retirement, Brown ranked 10th in NCAA Division I history among active coaches and just outside the Top 50 all-time. He is one of 22 coaches in D-| historv to have coached for 40 or more vears and led the Patriots to the NCAA tournament seven times. Brown was named the Colonial Athletic Association coach of the year six times, won two CA titles and coached six future major league plavers.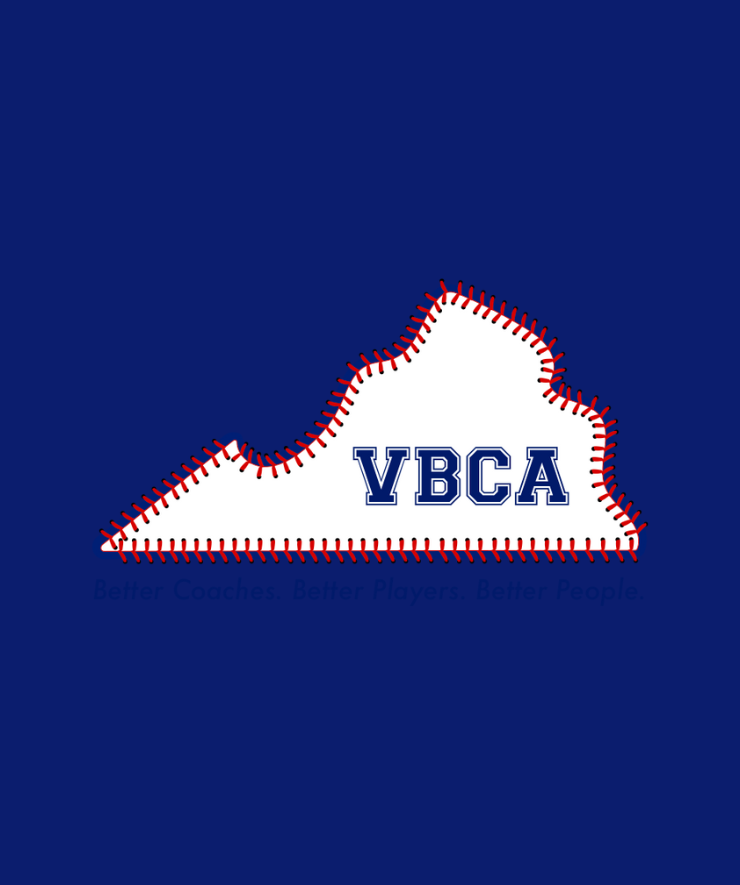 Jim Cutler – Liberty Bedford High School
Bedford's "Mr. Baseball," Jim Cutler spent 46 seasons as head coach of Liberty High School, totaling 513 wins and leading the Minutemen to the 1977 Group AA state championship. Cutler guided his teams to 38 winning seasons in 45 years and produced 15 district titles. He was elected to the Virginia High School League Hall of Fame in 2001 and also is a member of the Salem/Roanoke Baseball Hall of Fame. Cutler also is the author of "The Life Story of Mr. Baseball," which chronicles his life on and off the diamond.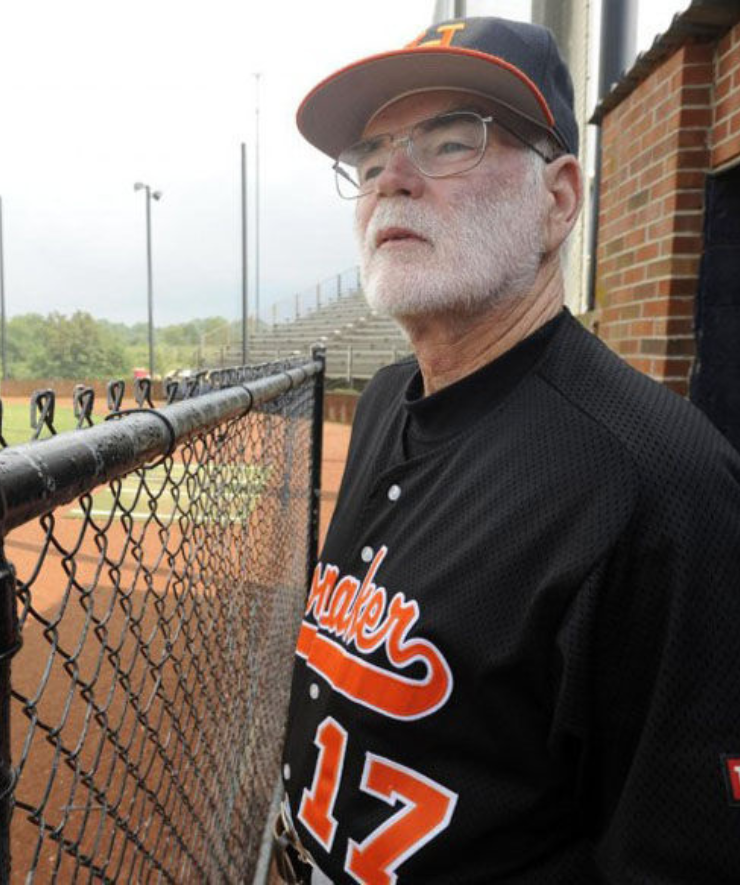 Tom Harding – Honaker High School
Tom Harding's first season as baseball coach at Honker High School in Russell County in Southwest Virginia was 1971. Over the next 46 years, he led the Tigers to a record of 633-226 – winning 74 percent of their games – in becoming the VHSL's career wins leader. His teams won four regional titles and captured the 2011 state championship. A member of the VHSL Hall of Fame, Harding led Honaker to more than 20 district titles. He passed away in 2018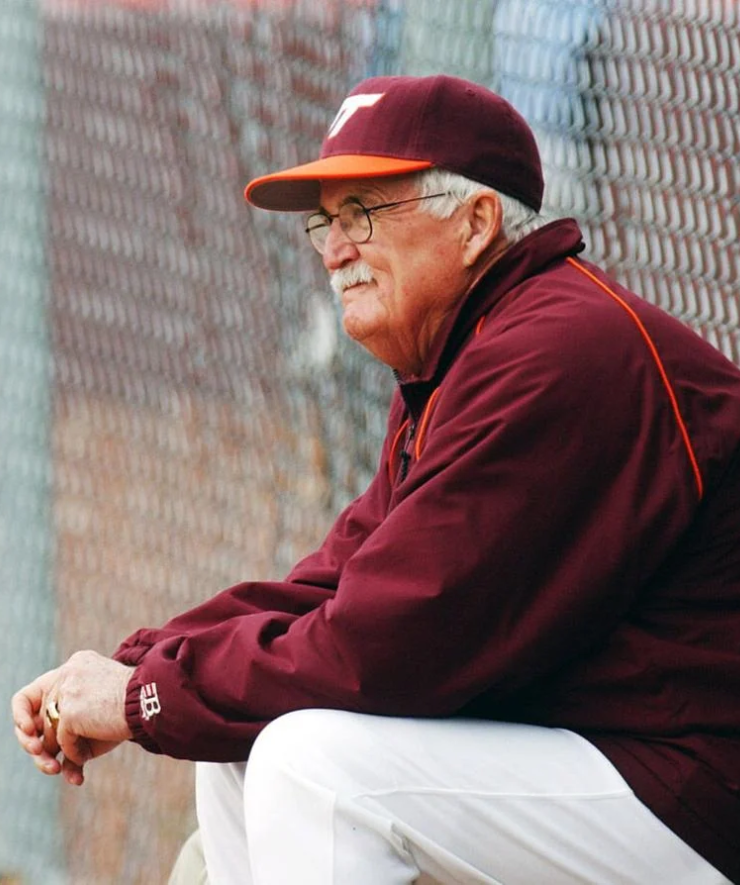 Chuck Hartman – Virginia Tech
Over 28 seasons leading the Virginia Tech baseball program, Chuck Hartman's teams went 961-591-8. Couple that with his time at High Point, and Hartman went 1,444-816-8 – good for a spot in the Top 10 of winningest Division I coaches of all time. The Hokies went to four NCAA tourneys during Hartman's tenure, and from 1969-2004 at High Point and Tech, he posted 35 winning seasons in 36 vears. Hartman is now a member of nine Hall of Fames, including the American Baseball Coaches Association Hall of Fame and the Virginia Sports Hall of Fame. He passed away in 2020.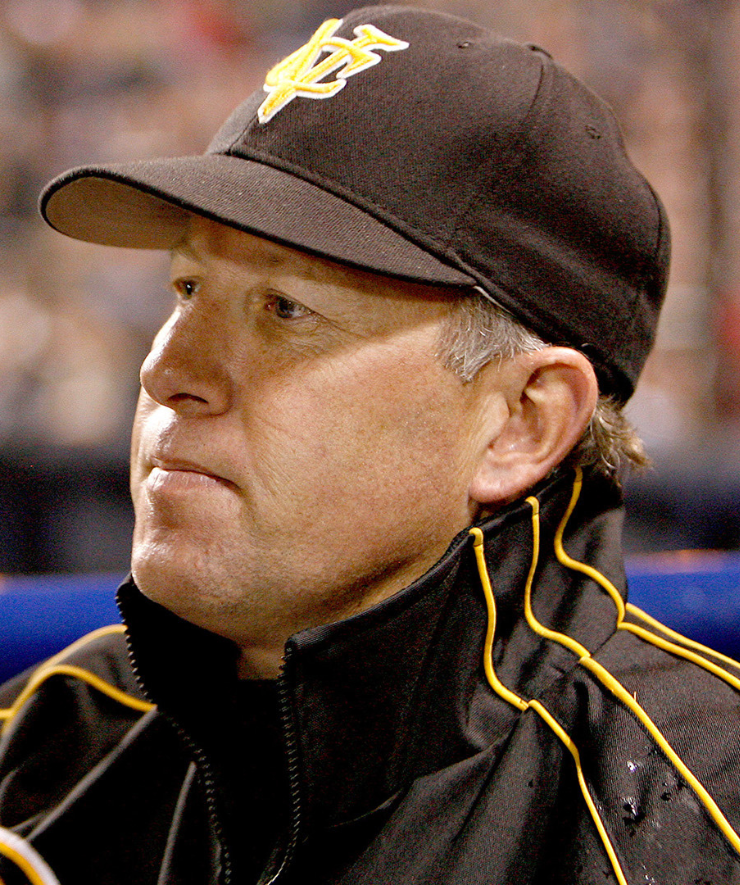 Paul Keyes – Virginia Commonwealth University
Paul Keyes guided the VCU baseball program for 18 years before passing away from cancer in 2012 at the age of 50. The Rams went 603-423-1 as Keves built VCU into a regional power. In his 18 ears, the Rams made eight NCAA tournament appearances, including winning five CAA championships. He was named the CA's coach of the year four times and his teams posted winning seasons for 12 straight years (1996-2007) Keyes led the Rams to 40 or more wins four times including two seasons with 46 wins.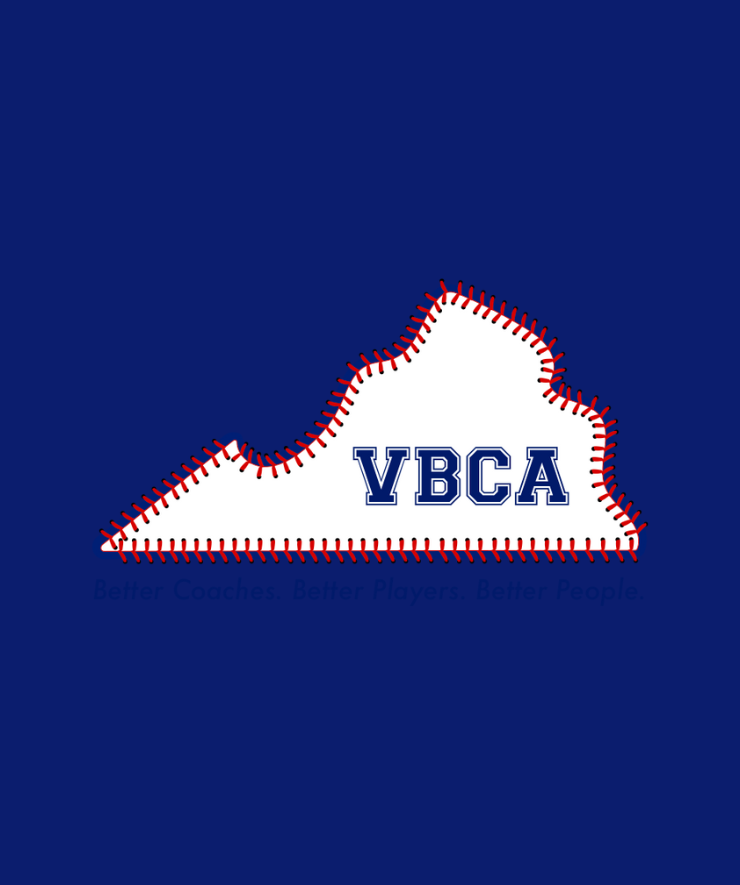 Mack Shupe – JJ Kelly High School
Mack Shupe retired in 2020 after 40 years at J.J. Kelly and J.I. Burton high schools in Southwest Virginia with a lot of hardware.
Eight state titles, to be exact, and three state runners-up. In all, Shupe went 631-173 in posting the second-most wins in VHSL history. Under his guidance at J.J. Kelly, the Indians won four straight state titles from 1981-84 without losing a game (83-0). More state titles came in 1988, 1989, 1991 and 1998 for Shupe, a VHSL Hall of Famer.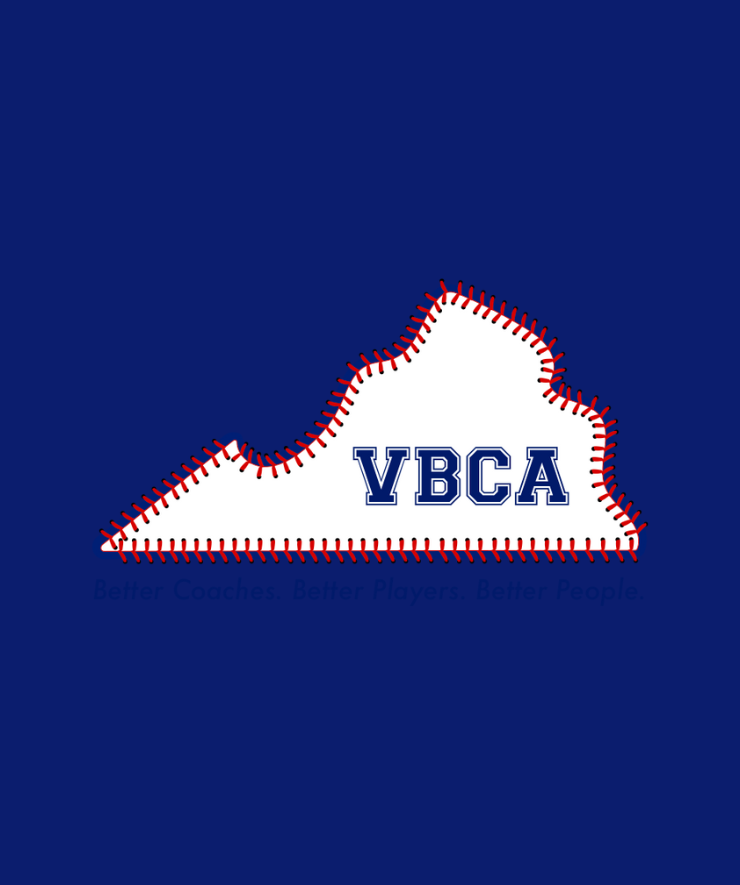 Ron Tugwell – West Springfield High School
Ron Tugwell guided the West Springfield baseball program for 27 years, racking up 431 wins and leading the Spartans to two state titles. During his time at West Springfield, the Spartans won 71 percent of their games and at one point played in eight straight region tournament title games. In addition to the state titles in 1991 and 1998, Tugwell's teams won six region titles and 12 district championships. Over his career, his teams never lost three games in a row.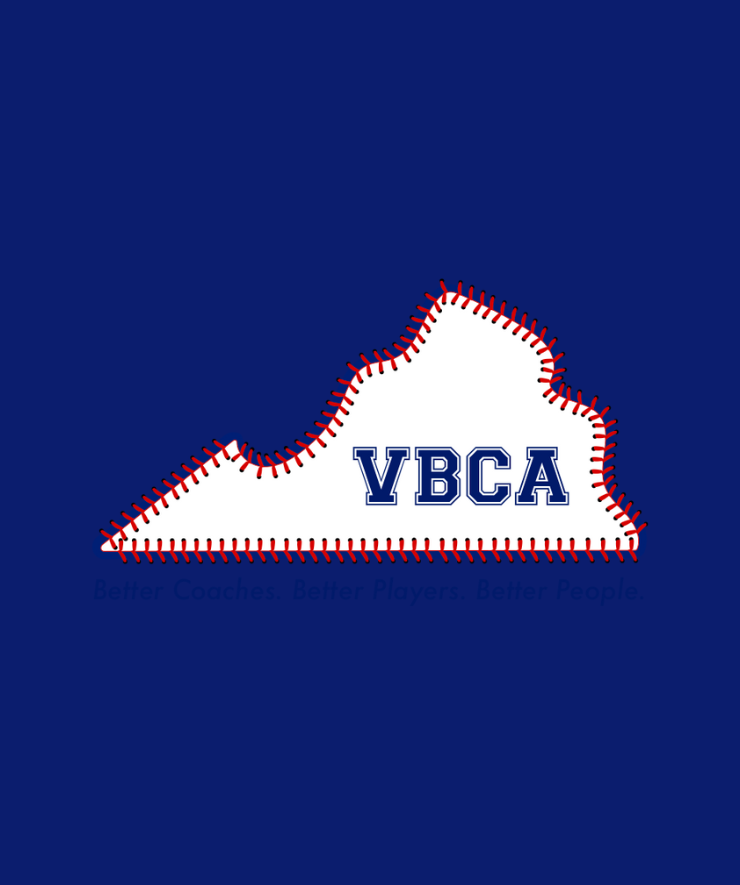 Norbie Wilson – First Colonial High School
Norbie Wilson racked up 417 wins in 26 seasons as coach of First Colonial High School in Virginia Beach. Along the way, Wilson's squads won 14 district championships, seven Eastern Regional titles and the 1993 state Group AAA championship – that team went 28-0 and was ranked No. 6 in the nation by USA Today. A few years after retiring from First Colonial, he spent two seasons leading the program at The College of The Albemarle and since has assisted at Norfolk Academy, Bryant & Stratton and First Colonial